Scented Candles & Wax Melts
Please follow the above links to visit our various candle pages. Our Scentsations page gives detailed descriptions of our scents and colors. Our Artisan Candles page showcases some of our favorite upcycled, unique and unusual containers. We take great pride in discovering beautiful and unique containers into which we pour our wonderful candles, matching the fragrance and color to the container, to offer a true work of art. Our Wedding/Party Favors page highlights some of our custom pour orders for parties and weddings.
All of our candles are hand-crafted; we slow blend our scents and colors to give you a vibrant candle with a strong scent throw. We carry a wide variety of containers and scents for all seasons. We have various size glass and metal containers and also carry many of our popular scents as Wax Melts. Follow these links for a description of our various scents.
We also offer special party pricing for those wanting to host an in-home or basket candle party and we will also offer volume discounts on large orders, such as for wedding and party favors. Please contact us for more information.
---
Glass Tureens with Metal Lid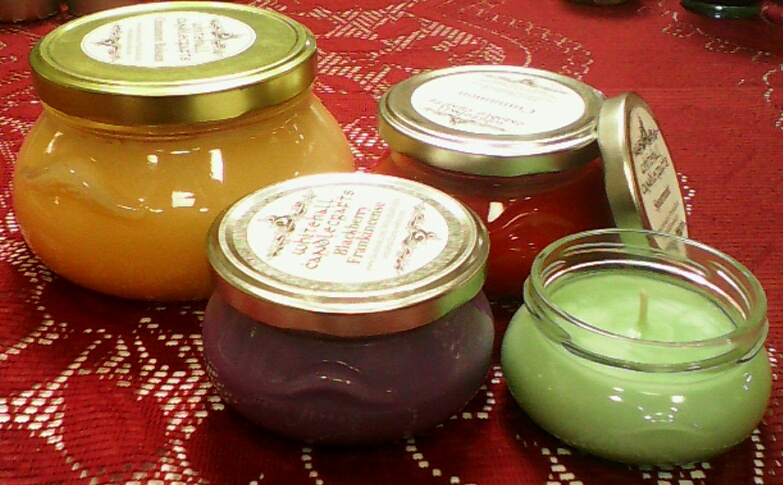 ---
Glass Jars with Metal Lid
---
Metal Travel Tins with Lid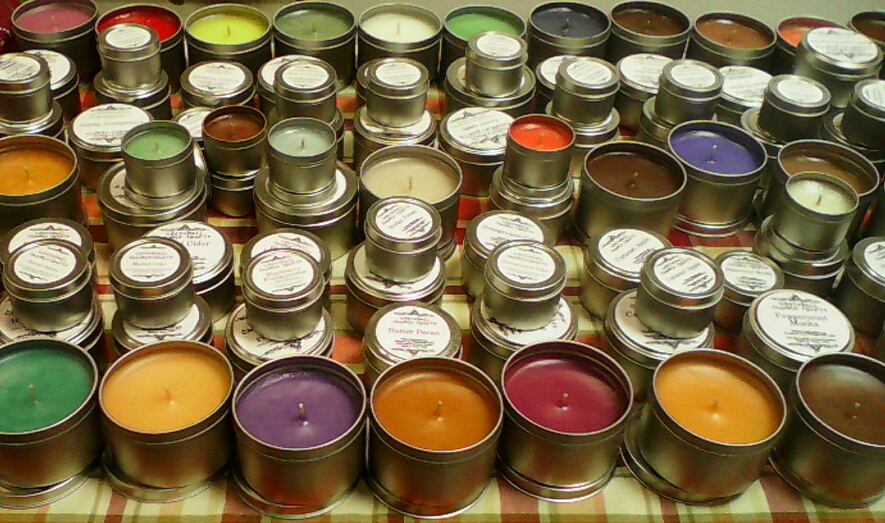 ---
Wax Melts